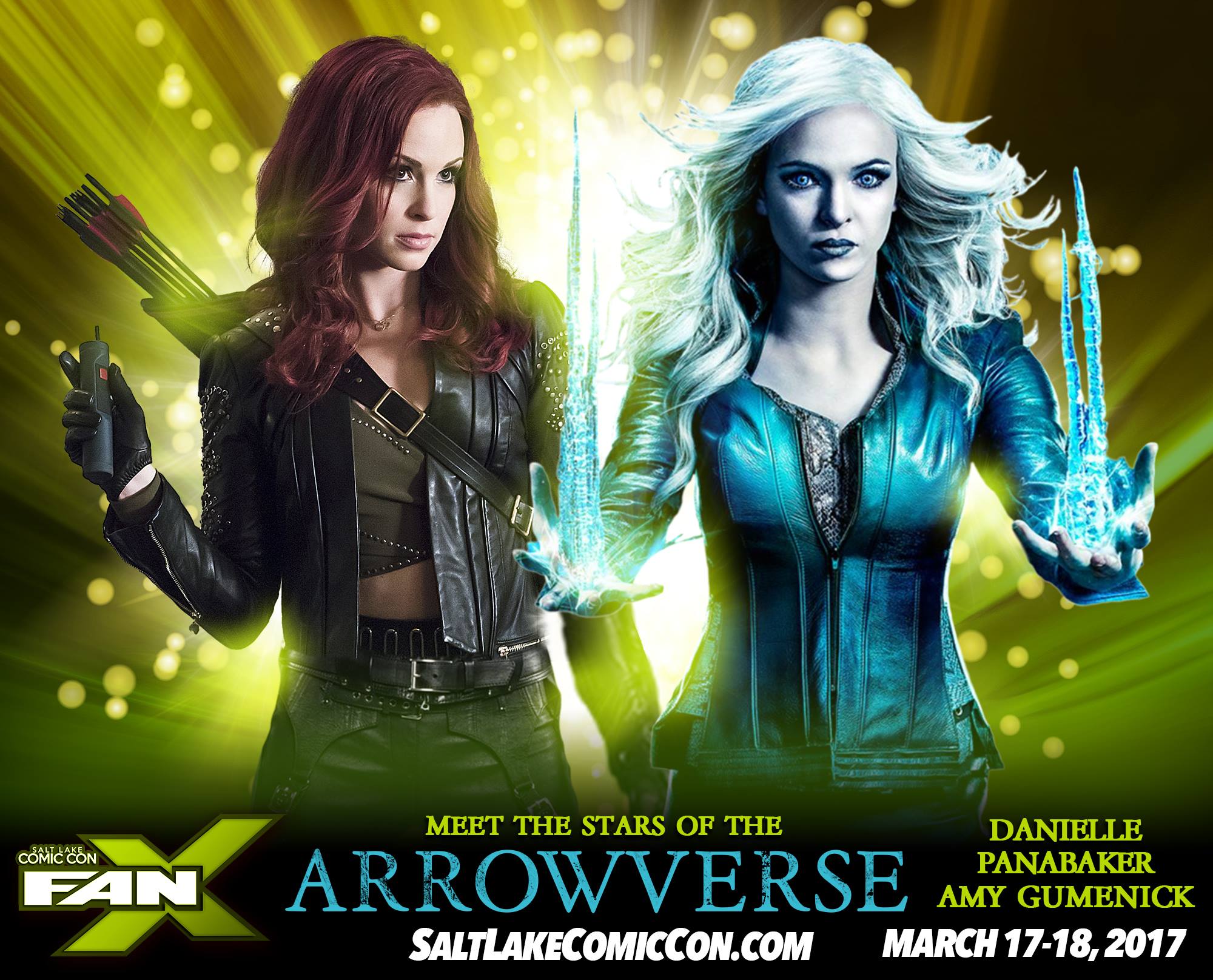 Salt Lake City ComicCon #FanX17
Hey everyone. This is a quick update for those going to Salt Lake's FanX event March 17th and 8th.
My schedule there as moderator is as follows:
FRIDAY MARCH 17, 2017 – 5:00 PM TO 6:00 PM – GRAND BALLROOM
Amy Gumenick and Danielle Panabaker

Amy Gumenick is a Los Angeles based actress who is best known her role on Young Mary Winchester on CW's Supernatural. Other film/tv credits include the title character in Lifetime's Natalee Holloway and justice for Natalee, Grimm, CSI Miami, The Closer, Castle, The Glades, Grey's Anatomy, No Ordinary Family, How I Met Your Mother, Bones, Ghost Whisperer, Army Wives, My Own Worst Enemy, 3 national commercials and the webseries El Gato Blanco in which she plays the series lead.
When not acting, Amy teaches dance and theater and is a co-founder and director of various theater companies in Los Angeles and Santa Barbara. In addition to acting, Amy is trained in dance and voice.
Danielle Panabaker is a talented actress on the rise who challenges herself with each new character she portrays across television and film. Panabaker stars in the hit CW series, "The Flash," based on the famous DC comic book superhero who possesses super speed, bending the laws of physics. Panabaker plays Caitlin Snow, a highly intelligent bioengineer at S.T.A.R. Labs and her alter ego Killer Frost. Also starring in the series are Grant Gustin, Tom Cavanagh, and Jesse L. Martin.
She was also recently recurred on the FX series, "Justified" and had formerly starred on the CBS series, "Shark" for its two seasons. Panabaker has also starred in several feature films including Sky High and Yours Mine and Ours as well as many thriller films such as Friday the 13th , Mr Brooks, and The Crazies.
She has made many guest appearances on television shows including "Bones", "Mad Men," "Grimm," "Law & Order: Los Angeles," "Franklin and Bash", "Grey's Anatomy," and "Summerland."
Panabaker also graduated from UCLA with a Bachelor's degree in English at the age of 19. She currently resides in Los Angeles.
SATURDAY MARCH 18, 2017 – 11:00 AM TO 12:00 PM – 151G
The Doctor is Out: Who is 13?
With Peter Capaldi leaving the TARDIS behind, the question becomes – who should be the next doctor? Join our panel for a discussion of who they think should wield the sonic screwdriver next.
I look forward to seeing everyone there and if you see me, say hello!
-Craig