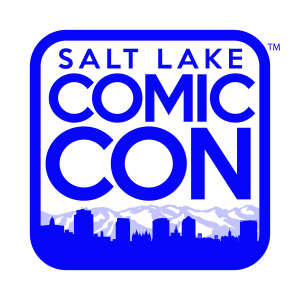 An Open Letter to Salt Lake City ComicCon FanX
Dan Farr and Bryan Brandenburg,
What an event you put on! Having been lucky enough to work several comic-con/pop-culture events in the past, I really want to thank you for including me into the fold so quickly and thoroughly. Everyone I had contact with was exceptional. The way you treat special guests is top notch. I can tell that every person there is committed to the fans and attendees.
I do have some people in particular I wanted to point out:
Mary Jones was the first to greet me and embrace me into the fold. She, as well as her fellow photographer Alexis Morrill, couldn't have been sweeter, showing me around and saying hello whenever they saw me. Josh in the media command center was just as gracious. He was working non-stop every time I saw him.
Ryan Call and Blake Casselman treated me like I was one of the celebrity guests. They always had an open channel of communication. They responded almost instantly to any inquiry, be it by email or in person. They programmed a heck of a show! I appreciate them trusting me with both panels I moderated.
Chris Provost was a great MC. While he was far too busy to be as nice as he was, that didn't stop him from being a gracious host. His helpful advice worked like a charm.
Finally, Dan and Bryan. It is obvious you love doing these events and are more involved than any owners I've met. Your leadership and enthusiasm echoes throughout the organization. I can see why Salt Lake ComicCon events are so wildly successful.
Thank you for including me. I hope to be able to participate as often as you'll let me!
Craig Price